l'infographie est un terme général qui désigne toutes les représentations graphiques produites à l'aide de logiciels informatiques et couvre presque toutes les activités de création d'art visuel, comme la conception de produits imprimés, la conception de sites web, l'animation 3D, les effets spéciaux pour le cinéma et la télévision, la technologie multimédia, la conception architecturale assistée par ordinateur et la conception de modèles industriels.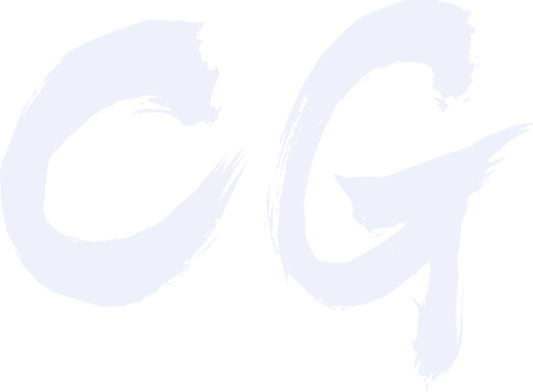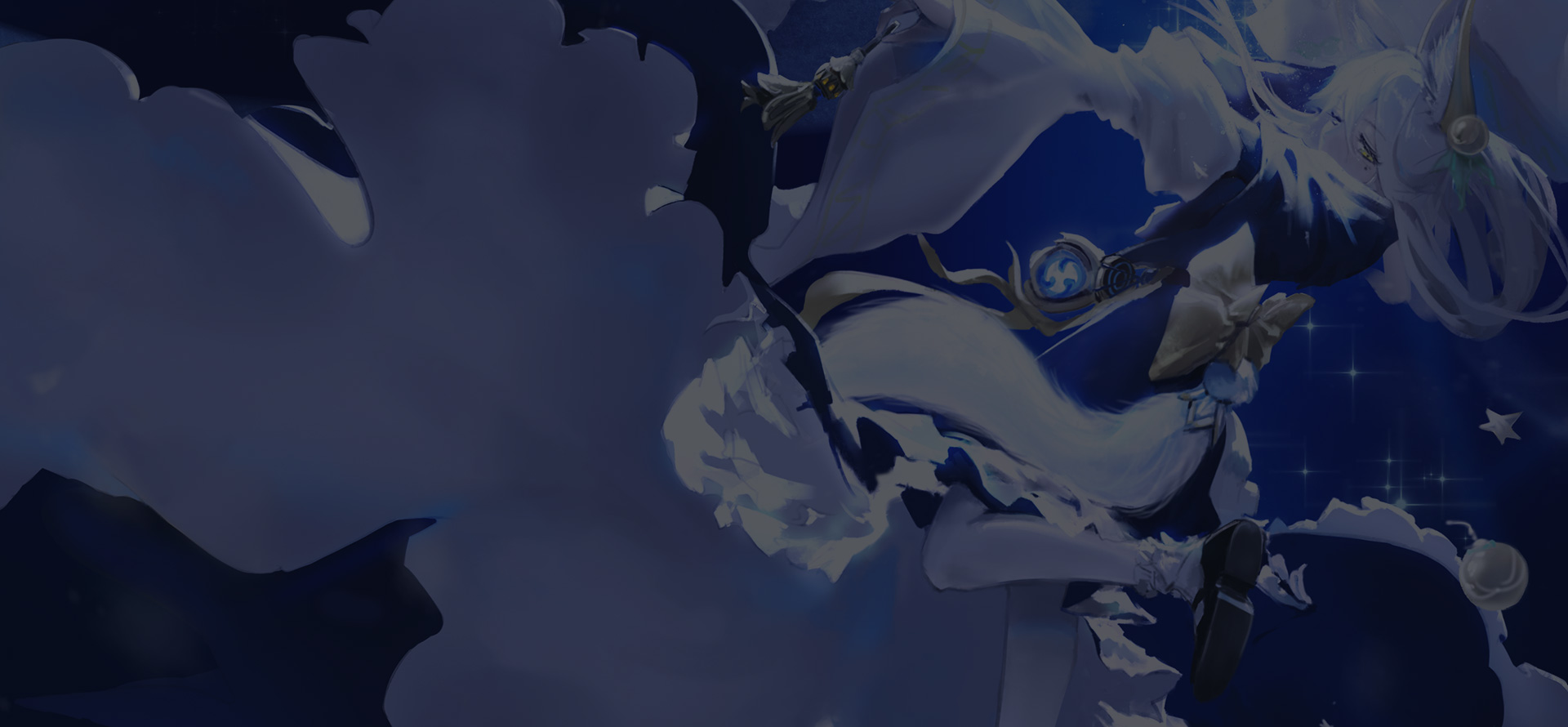 Qui peut présenter sa candidature?
Les amateurs d'infographie

Que vous soyez étudiant(e), artiste ou passionné(e) d'infographie, ou encore que vous travailliez dans tout autre domaine, tant que le secteur de l'infographie vous attire, que vous souhaitez réaliser votre rêve en infographie et obtenir davantage de moyens, vous êtes le/la bienvenu(e) pour participer à ce programme.
Créateurs de contenu CG Pro

1. Devoir maîtriser l'art numérique et posséder un style artistique unique.
2. Devoir avoir au moins 1000 abonnés sur les plateformes de réseaux sociaux et souhaiter disposer de plus de moyens.
3. Devoir avoir un objectif de carrière clair et aspirer à devenir d'excellents créateurs de contenus professionnels.
Les studios d'infographie

1. Devoir avoir déjà produit des travaux d'excellente qualité et souhaiter obtenir davantage de moyens.
2. Devoir constituer une équipe de collaborateurs.
3. Les travaux artistiques doivent être en phase avec les tendances du marché et posséder un fort potentiel commercial.
* Les trois types de candidats seront sélectionnés séparément
* Veuillez soumettre votre candidature en anglais
Comment déposer sa candidature ?

Soumission
Du 15 avril au 15 septembre
Les candidats doivent soumettre leur travail, leur plan de carrière rêvé et tout autre document pertinent.
Modèle de plan de carrière rêvé à télécharger


Évaluation
16 Sept.-30 Nov.
L'équipe du programme procédera à une évaluation complète des candidats et communiquera régulièrement les résultats.


Réalisation
Déc. 2021
XPPen et les partenaires du programme proposeront des ressources (fonds, trafic sur les réseaux sociaux et équipements), afin d'aider les candidats retenus à réaliser leurs rêves artistiques.
De quelles ressources pouvez-vous bénéficier après avoir été retenu(e)?

Fonds
Si le candidat obtient la qualification pour une aide, il peut recevoir une aide financière en fonction de sa situation actuelle.As long as you are good enough, the amount will not be capped

Trafic sur les réseaux sociaux
1.Art Star et ses partenaires contribueront à valoriser votre art et à booster vos comptes sur les réseaux sociaux.
2.Vous disposerez d'un abonnement pro d'un an gratuit à ArtStation, qui vous permettra notamment de bénéficier de contenus d'apprentissage et d'un super site web pour votre portfolio.

Logiciel
Tous les candidats recevront une version d'essai du logiciel Moho Pro 13.5, et les candidats au programme recevront une version complète du logiciel Moho Pro 13.5.

Équipements
XPPen vous fournira des écrans à stylet ou des tablettes à stylet pour vous permettre de perfectionner vos compétences et votre talent.

Cours
Vous êtes libre de choisir n'importe quel cours parmi les modules de notre partenaire WingFox Chacun pourra de plus bénéficier d'un coupon de réduction de 30 % sur les cours de WingFox (code du coupon : AS30).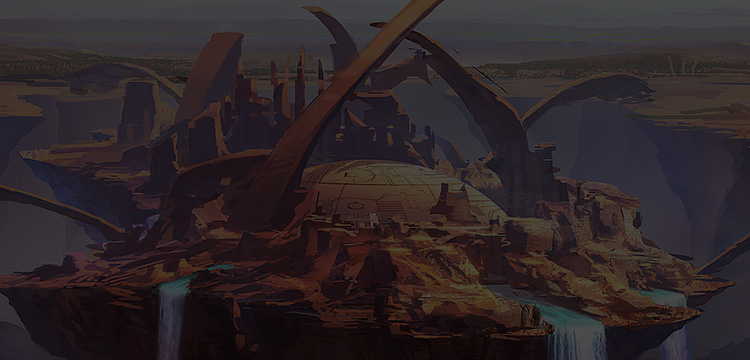 Nous contacter

Si vous souhaitez obtenir plus d'informations, veuillez nous contacter par e-mail:
Artstar@artstarglobal.com
Cofondateurs
CIOFF

The International Council of Organizations of Folklore Festivals and Folk Arts (CIOFF, French: Conseil international des organisations de festivals de folklore et d'arts traditionnels) is an international nongovernmental organization (NGO) in Official Partnership with UNESCO and is accredited to provide advisory service to the Committee of the UNESCO Convention for the Safeguarding of Intangible Cultural Heritage.
ACM SIGGRAPH Chapters

SIGGRAPH, or the Computer Graphics Special Interest Group, is part of the American Computer Society (ACM), which organizes annual exhibitions and conferences on computer graphics and interactive technologies for the world. SIGGRAPH's professional societies are at the heart of SIGGRAPH. Its professional chapters worldwide are a powerful force in helping the ACM SIGGRAPH community promote excellence in computer graphics and interactive technology.
Adobe Authorized Training Centre China Region

Adobe Authorized Training Centre China Region is an official training institution authorized by Adobe. This is an independent training institution dedicated to providing its users and partners formal and professional technical solutions. With the most cutting-edge technology and professional training experience, they offer training courses on various industry skills, professional software products, and industry application solutions to meet the learning needs of users from different professional fields and take up the important task of building a creative talent pool in China.
ArtStation

ArtStation is a community that was shaped with the goal of empowering artists and creating opportunities for success. As a one-stop-shop for artists, ArtStation provides you with a simple, yet powerful way to show your portfolio and be seen by the right people in the industry. Users can showcase their portfolio, monetize their work through digital or print-on-demand products, learn to improve their craft through courses, and find jobs.
Moho Pro

The all-in-one animation tool for professionals and digital artists!Moho Pro is perfect for professionals looking for a more efficient alternative to tedious traditional animation. With an intuitive interface, a visual content library and powerful features such as a bone rigging system, smart bones, bitmap to vector conversion, integrated lip-synching, 3D modeling, physics, motion tracking, a character wizard and more, Moho Pro delivers advanced animation tools to speed up your workflow.
China division of 2021 Adobe Certified Associate World Championship

Adobe Certified Associate World Championship China, hosted by Adobe Authorized Training Center China Region, provides academic skill competitions, a platform to show works, and career opportunities for youth groups in creative design, art, and visual design, and other majors. The winner, runner-up, and third runner-up of the China Division will stand on the world stage on behalf of the country and compete with the world's top players.
Kumoricon

Kumoricon is the oldest and largest anime, manga, and Japanese culture convention in Oregon. It is an Oregon nonprofit corporation, dedicated to creating an environment for fans of all ages to learn from one another and share their enthusiasm for Japanese media and Asian culture. Gaining its namesake (kumori) from the Japanese word "cloudy", we embody everything it means to live in the Pacific Northwest and love this fandom. Stretching across generations, anime fans have gathered together for an amazing annual event, rain or shine.
IADGE

The alliance is initiated by the world's leading experts in the Worldskills "3D Digital Game Art" competition and the Shanghai ACM SIGGRAPH Chapter. Members include the China training base of Worldskills "3D Digital Game Art" competition, the Games lecturer Symposium UK, Nanyang Polytechnic, Hong Kong Vocational Training Council and other institutions and schools. The name of the alliance is International Alliance for Digital Game Education (IADGE).
WingFox

WingFox is committed to creating the world's top online learning platform for digital art, and to discovering and supporting CG artists for a long time.
Our goal is to promote the development of CG art and provide the most cost-effective courses. By this Art Star event, we are offering all artists a 30% OFF coupon for all courses: AS30
We hope all students success in their studies and make their dreams come true, and we welcome artists from all fields to join Winggox as mentors.

Commission de révision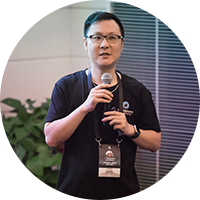 WeiZhong Ye
President of ACM SIGGRAPH Shanghai
Chair of International Alliance for Digital Game Education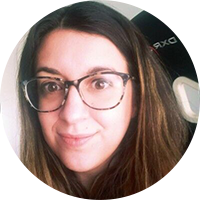 Stephanie Hayot
Business Development Manager of ArtStation, Epic Games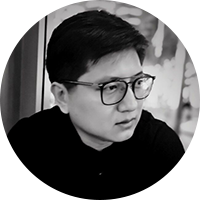 Boya Liu
Senior professional director and visual effects artist
Senior expert in CG industry, specializing in VFX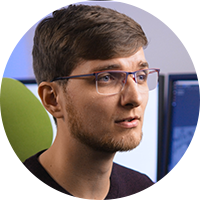 Zach Reinhardt
Founder and CEO of CGBoost, Professional Artist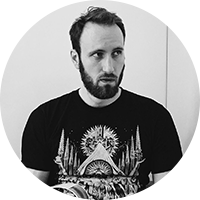 Gaétan WELTZER
Founder of Designspartan.com, Professional Artist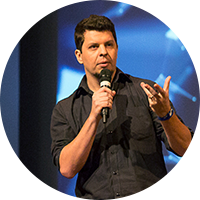 Ivan Querino
Founder of Eudesenho.com,
the biggest platform of online drawing classes of Brazil
Author of Best Seller program "Learn to Draw from Zero"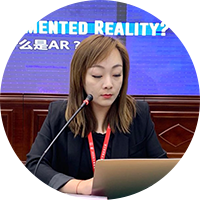 JingLin Hong
Deputy Director of ACM SIGGRAPH Shanghai
Competition Manager of IADGE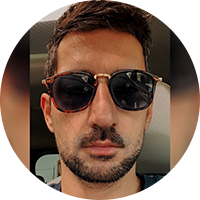 ANTOINE COLLIGNON
Professional Video Game Artist and Concept Designer.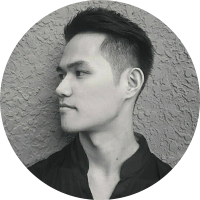 ZengDaShuai
Senior character artist
Participated in the production of "Dragon Contract", "Akashic Records", and many other projects.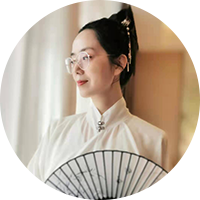 WuHuan
Member of Guangzhou Animation Artists Association CG division,
senior CG artist, CG education expert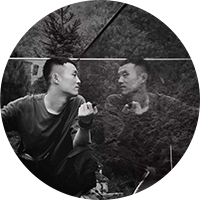 DaoTianYi
Professional illustrator,
Participated in the creation of "Identity V", "ATLANTICA", and other projects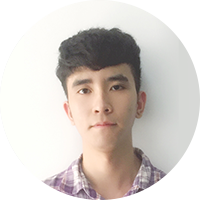 KaTongRen
Professional Cartoonist, illustrator,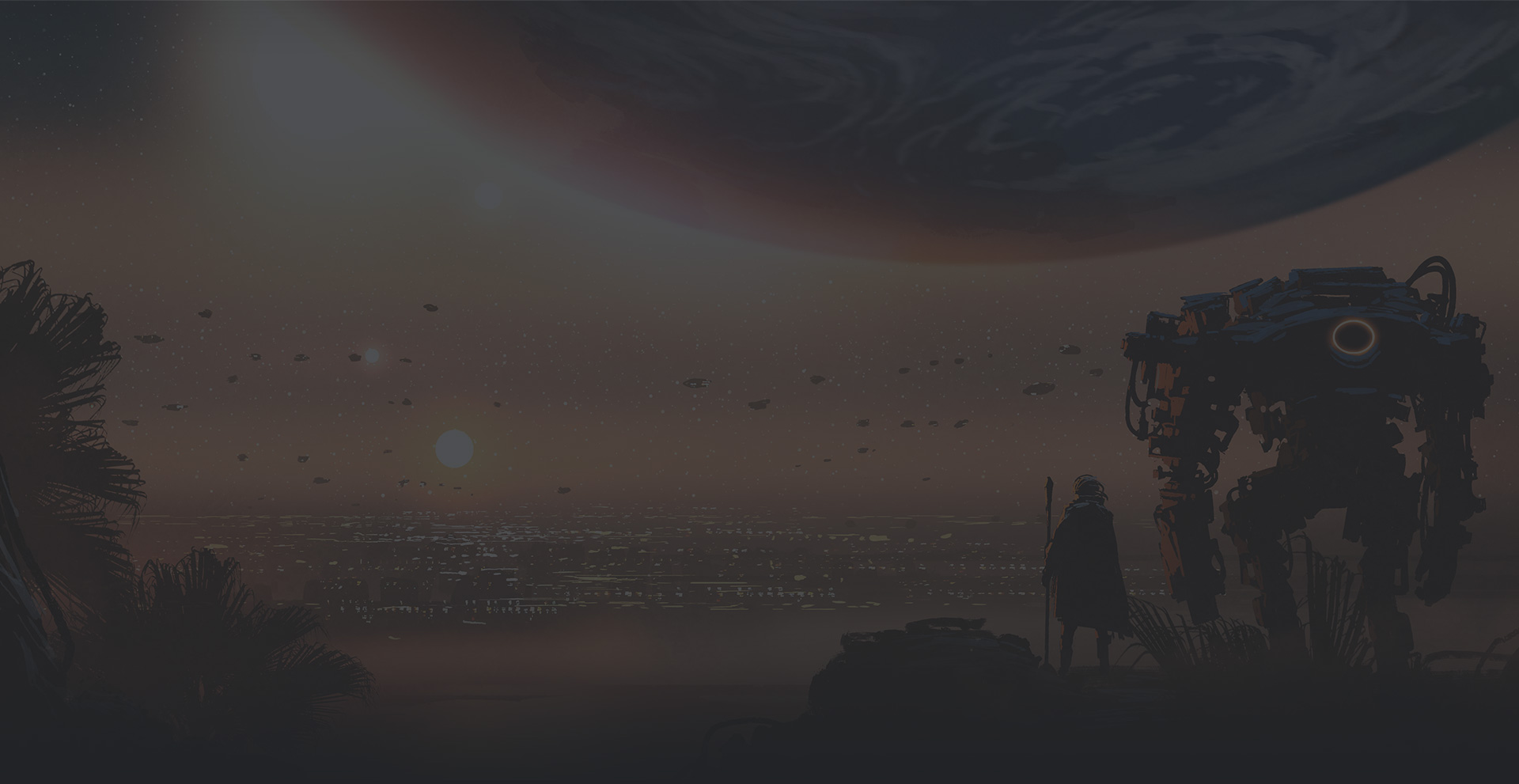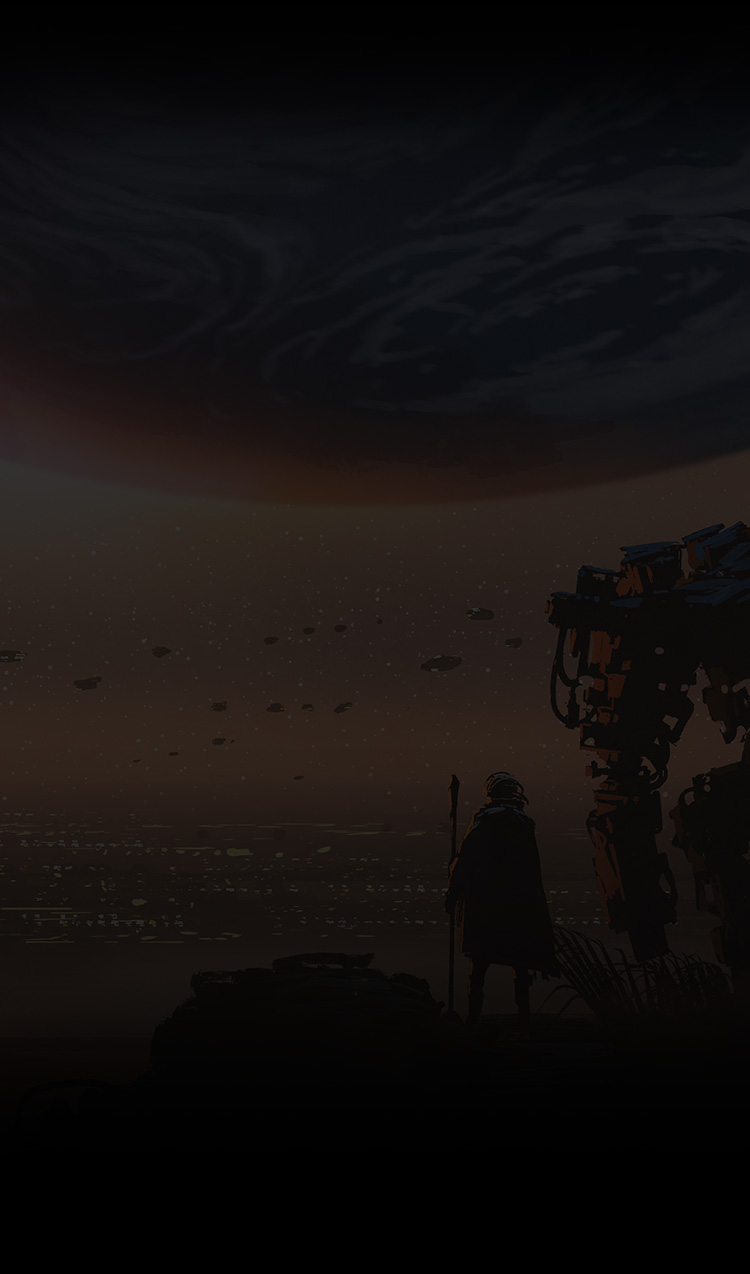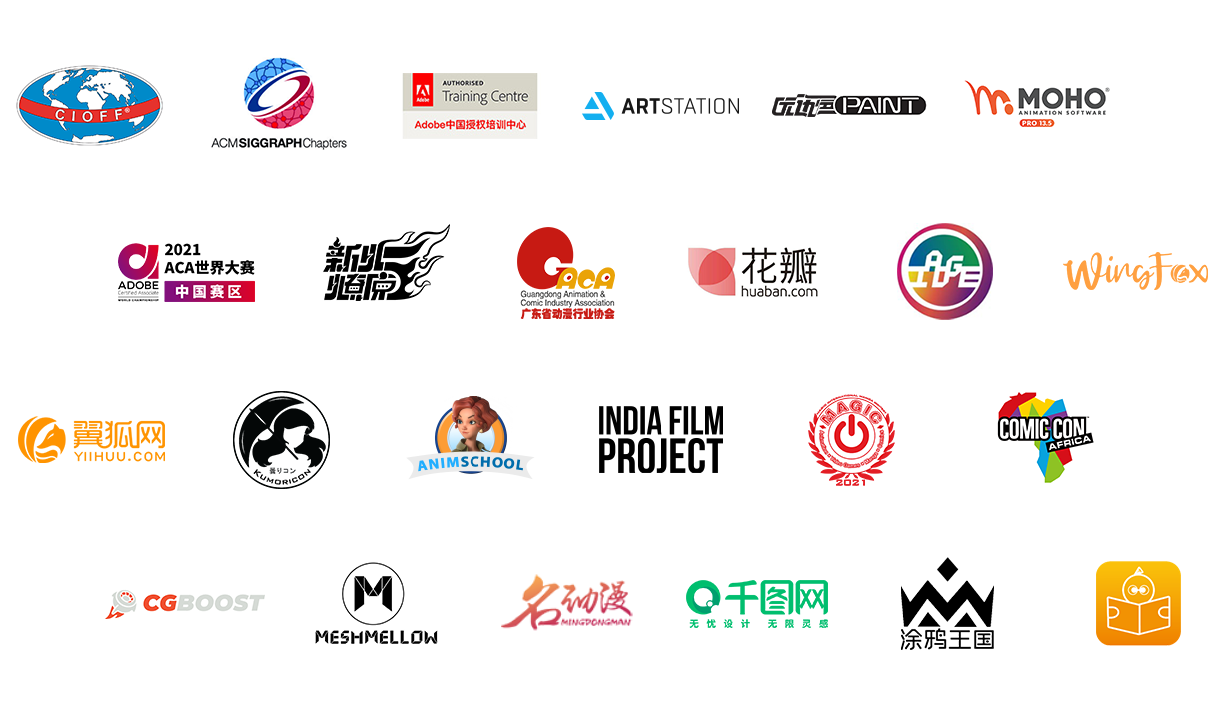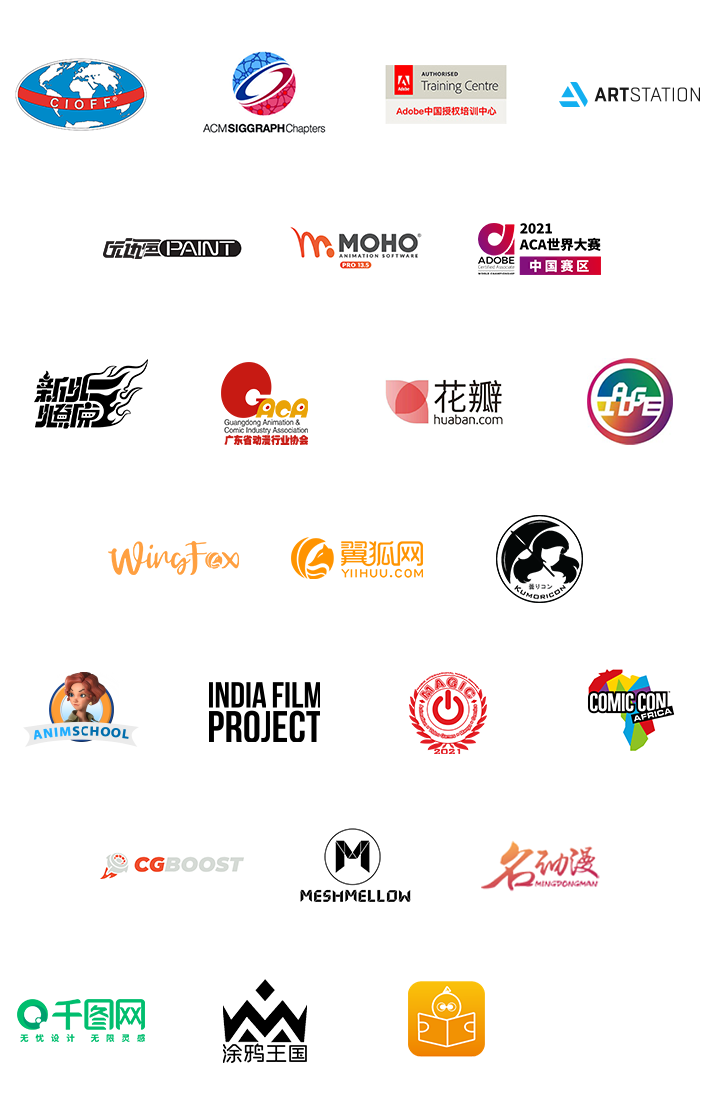 Video